Well being with closeness to nature
Well being with
closeness to nature
Come into our relaxing world and enjoy. With nature right outside you will find peace, balance, and new energy.
Spa experience with a view...
Everyone is welcome at Skarsnuten's spa. You will find well-being for all, in a lovely atmosphere – close to nature.
Together with friends, your partner, family, work – or alone – you enjoy great experiences and fantastic views. Whether you choose one of the saunas, foot baths, experience showers, jacuzzi, or ice baths, we guarantee lowered shoulders and replenishment of energy. If you want to take your well-being to the next level, choose one of our personalized spa treatments. We only use brands with nature's own extracts, and our professional therapists make the experience something completely special, just for you.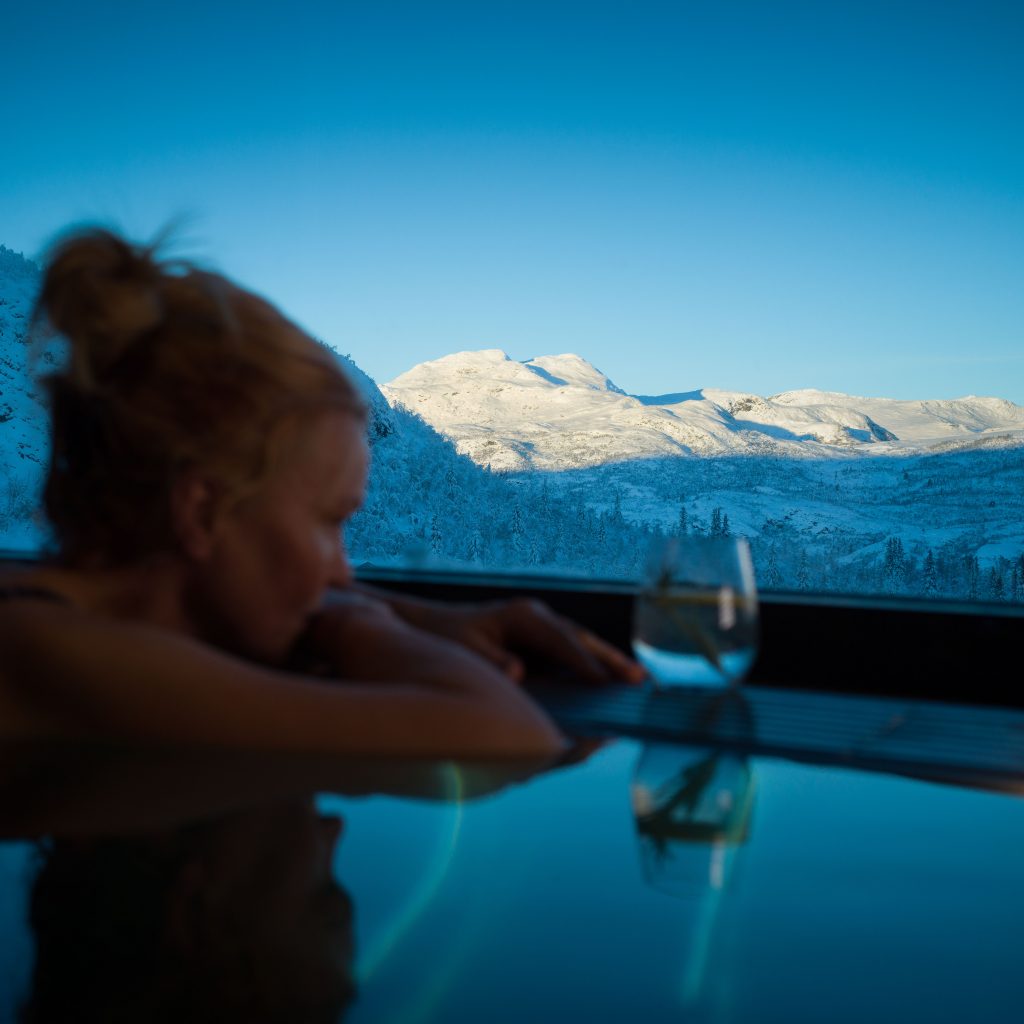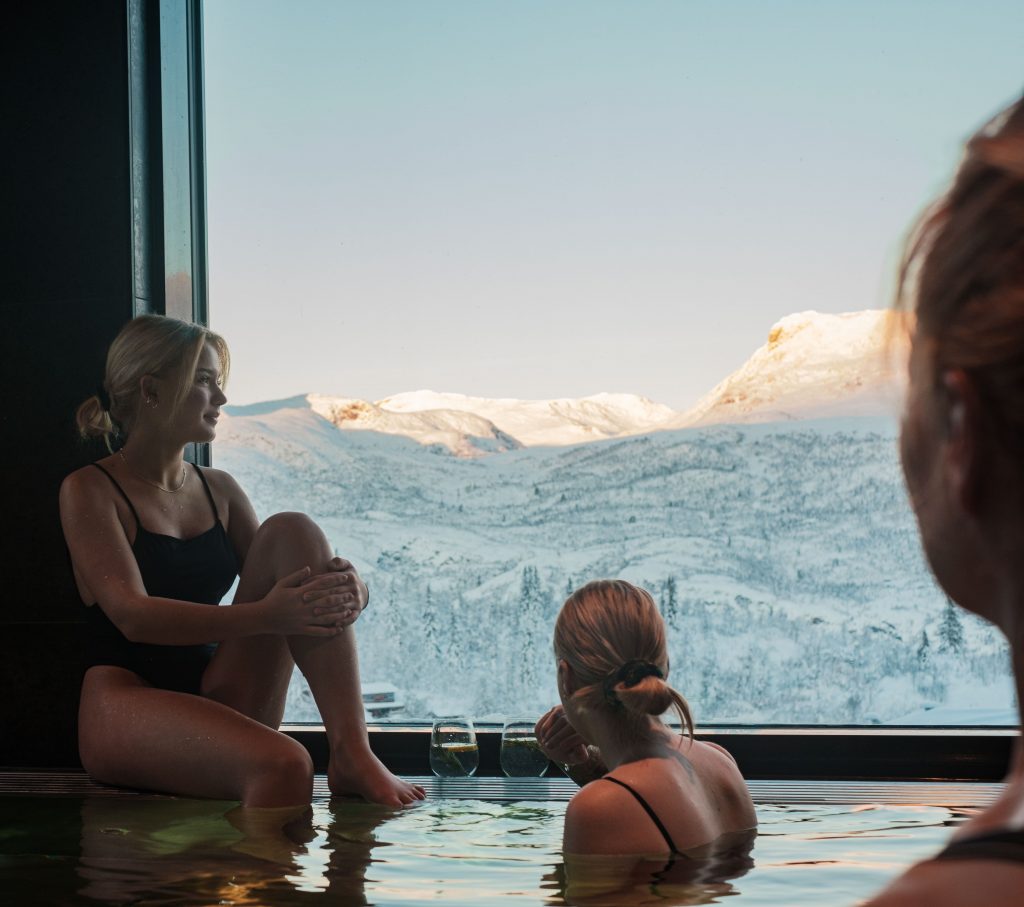 Spa opening hours & price-list
Monday – Sunday
10:00–22:00
Day
10:00–14:00 (10-year limit accompanied by an adult)
Afternoon
14:00–18:00 (16-year-old age limit accompanied by an adult)
Evening
18:00–22:00 (16-year-old age limit accompanied by an adult)
Please note that unfortunately, we cannot accept children under the age of 10 in the spa department.
Price spa:
NOK 195 for hotel guests.
NOK 295 for those who do not stay at the hotel, access to fitness included. When booking a treatment, access to the spa before the treatment is included. We will of course provide a bathrobe, towel and slippers while you are here.
"Spa yourself" kit:

NOK 195 includes 5 pcs. C/O Gerd small size products with ritual instruction.
Inside the spa facility we have:
1 Jacuzzi.
1 Cold bath.
2 Foot bath.
1 Finnish sauna.
1 Steam sauna.
3 Various experience showers.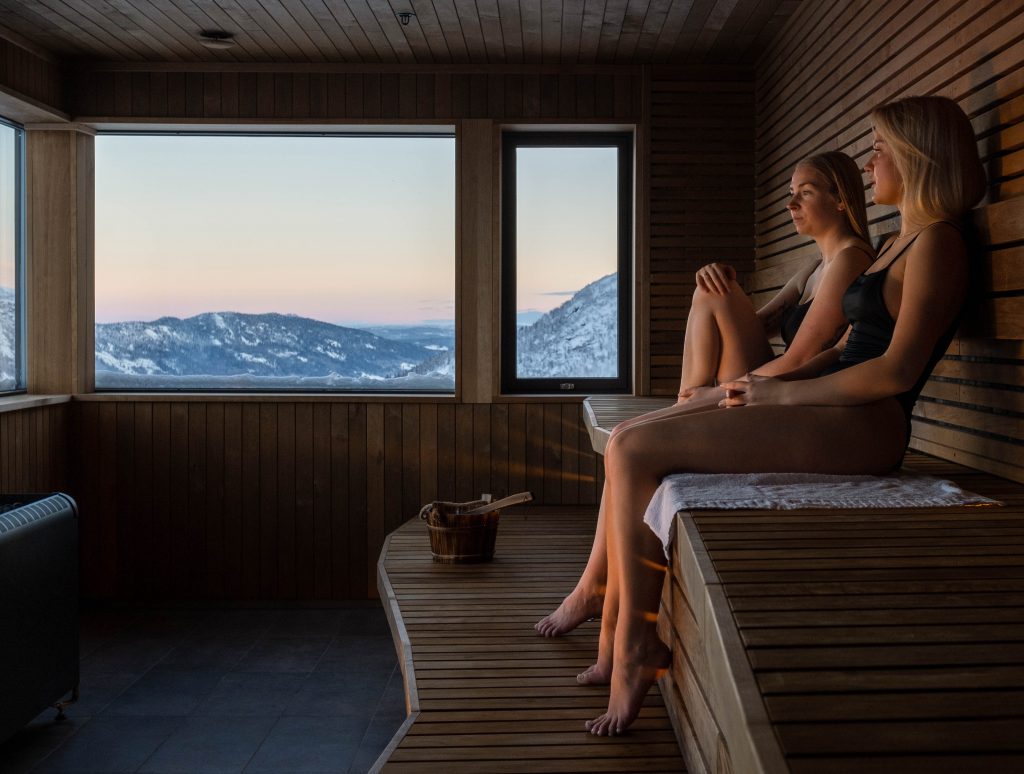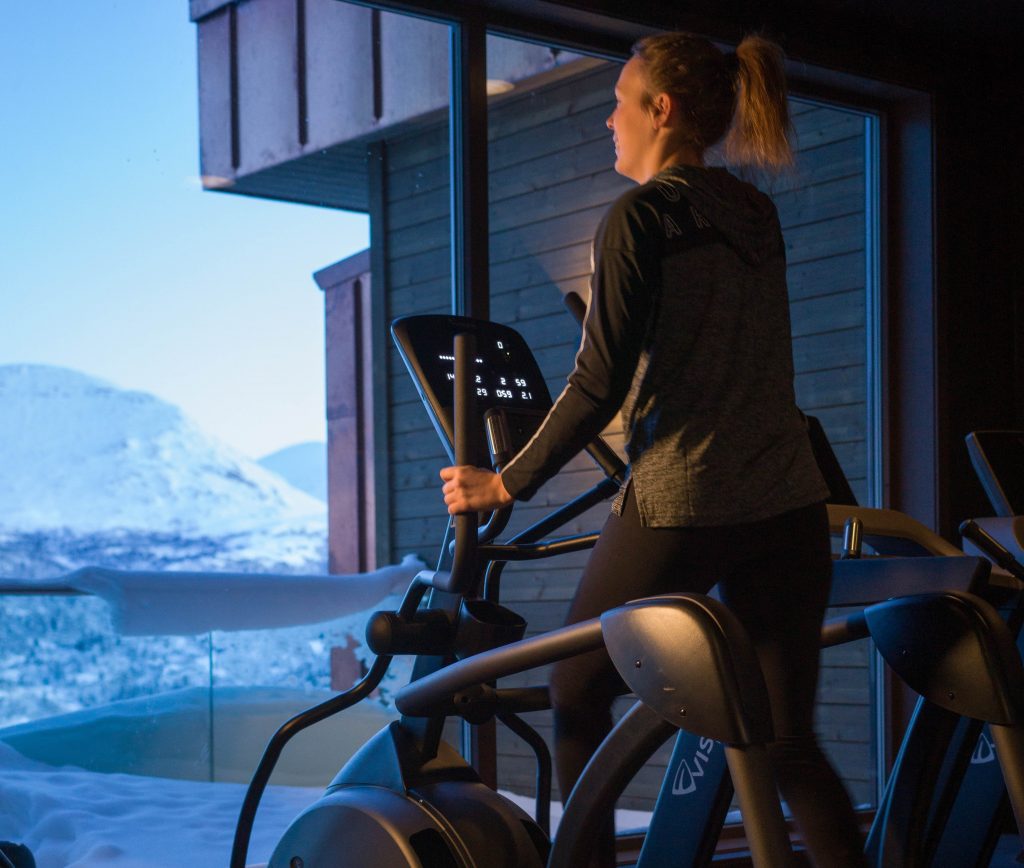 Monday – Sunday
06:00–22:00
Hotel guests have free access to our Fitness gym. For guests in the day spa, a visit to the Fitness department is included. Age limit: There is a 15-year age limit in the fitness gym.
Sara Winblad
Spa manager & skin therapist
My name is Sara, and I work at Skarsnuten Hotel as a spa manager and skin therapist.
I have always had a great interest in skin and health, and in how we can make the skin shine. After many years as an active athlete in various sports, and as a mother of two children, my interest in elasticity and the aging of the body has occupied me more and more. What actually affects our aging?
I am a qualified skin therapist with an international exam, have training as a lifestyle coach and in Holistic Health. For me, everything is connected – if we have imbalances in any way in life or in the body, it will show on the skin. My expertise lies precisely here, this is something I'm really passionate about.
I moved to Hemsedal in autumn 2021 with my family. We dreamed of getting closer to nature, the mountains and the fresh air. We wanted to get out of the hamster wheel at home in Sweden, and get more out of life. Hemsedal is magical in many ways – you can experience the presence of nature and its calming power, whether skiing or hiking.
You are most welcome to book your treatment with us at Skarsnuten!
/Sara Winblad