A good place to be – a good place to sleep …
At Skarsnuten Hotel we welcome you to a pleasant stay in a hotel room with meals in the hotel restaurant.
At Skarsnuten Apartments, we welcome you to a pleasant stay with self-catering, where you have better space in several bedrooms.
Different needs – different solutions.
Our rooms are bright and modern, with the same complete design as the rest of the hotel. Common to all rooms are free wifi, TV, Nespresso coffee machine, hairdryer and tiled bathroom with underfloor heating and shower or bath.
There is plenty of storage space, and the rooms are equipped with a seating area / armchair and desk. Rooms are soundproofed and serviced by a lift.
Room size: 26 m²
Bed size: Double room has 2 x single bed or 1 x double bed. Deluxe Rooms and Suites have 1 x double bed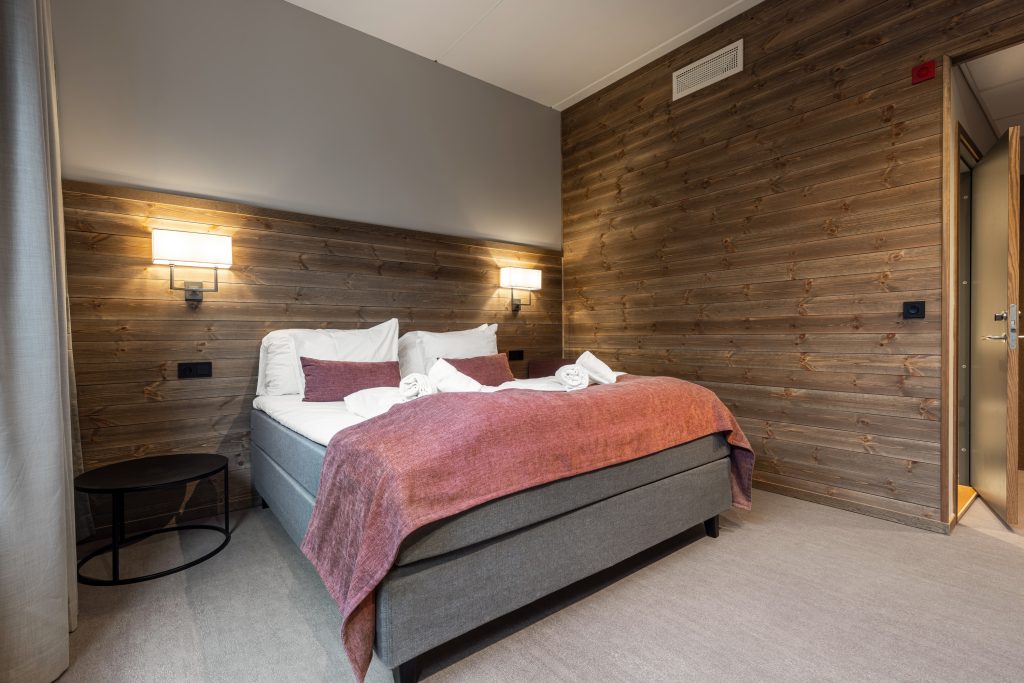 The double rooms are of the same standard as our other rooms, but with limited views
Mer info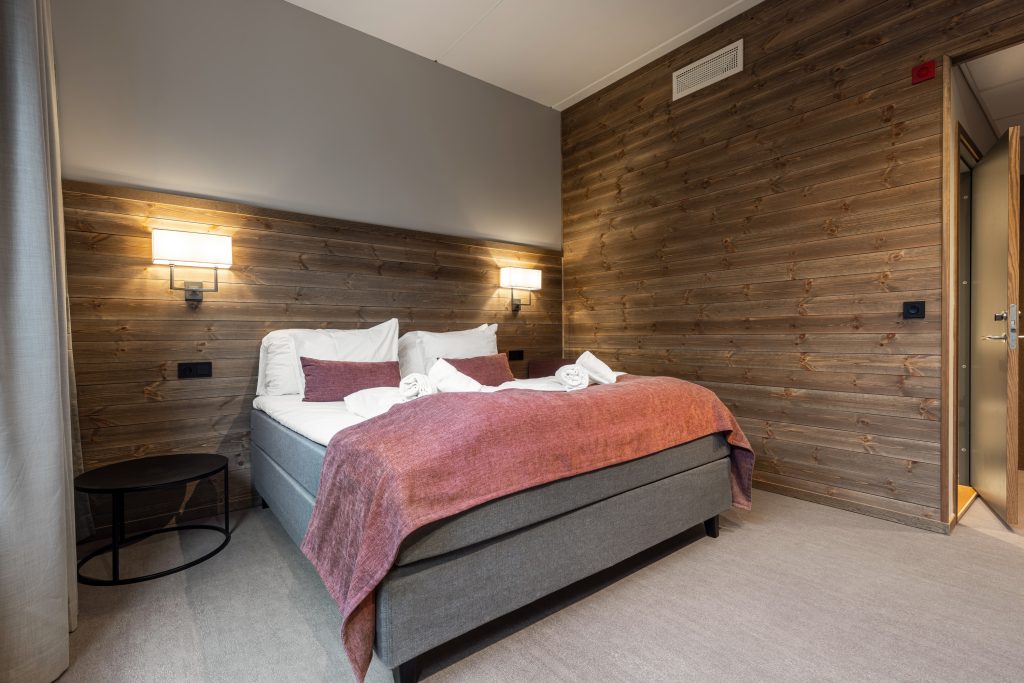 All our rooms types are also available as single rooms.
Mer info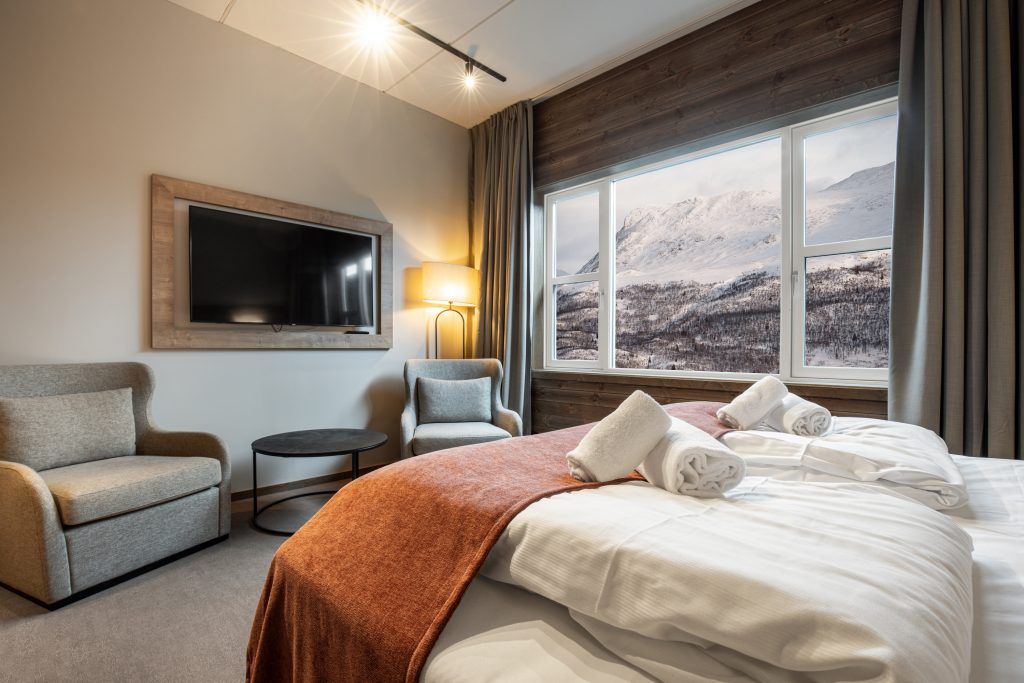 Our de luxe rooms have guaranteed the best views of the valley, the ski center and the mountains. In the bathroom you will find L`Occitane toiletries for your well-being. The room has 1 double bed.
Mer info
The apartments are located in separate buildings, separate from Skarsnuten Hotel, and are equipped for self-catering.
Please note that Skarsnuten Apartments is open every day throughout the year, while hotel and restaurant have their own separate opening hours.
Therefore, check that the hotel and restaurant are open if you want / intend to combine your stay.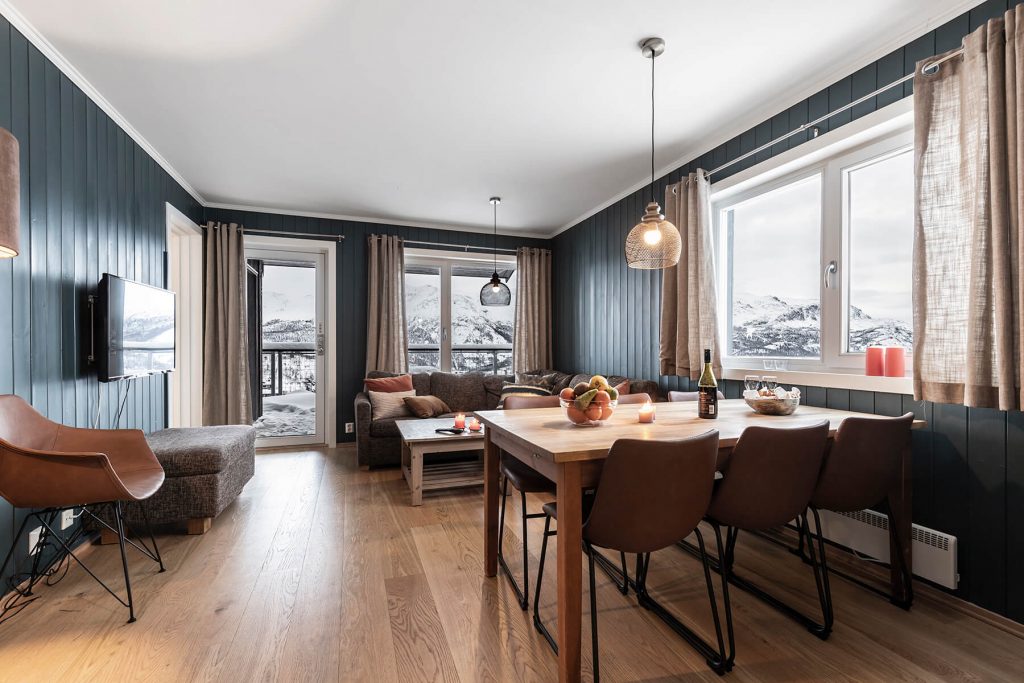 Apartment B Plus is spacious apartments in house 24 of good standard right by the ski lift. Balcony overlooking Hemsedal and walking distance to the hotel where you can enjoy après-ski or a good meal in the restaurant.
Mer info