Welcome to a delicious meal and a nice atmosphere!
Skarsnuten's restaurant serves breakfast, lunch, and dinner for hotel guests and other visitors. There is plenty of seating, distributed on different levels around the room, which gives a private and cozy atmosphere. The bar is located next to the restaurant, and helps to give Skarsnuten the right atmosphere. Exciting architecture with elements of glass and stone makes the visit to the restaurant worth a visit in itself. In addition to the good food, the restaurant has a fantastic view of Hemsedal you just do not get bored …
Welcome.
The menu varies with the seasons, and here you can see this winter menu.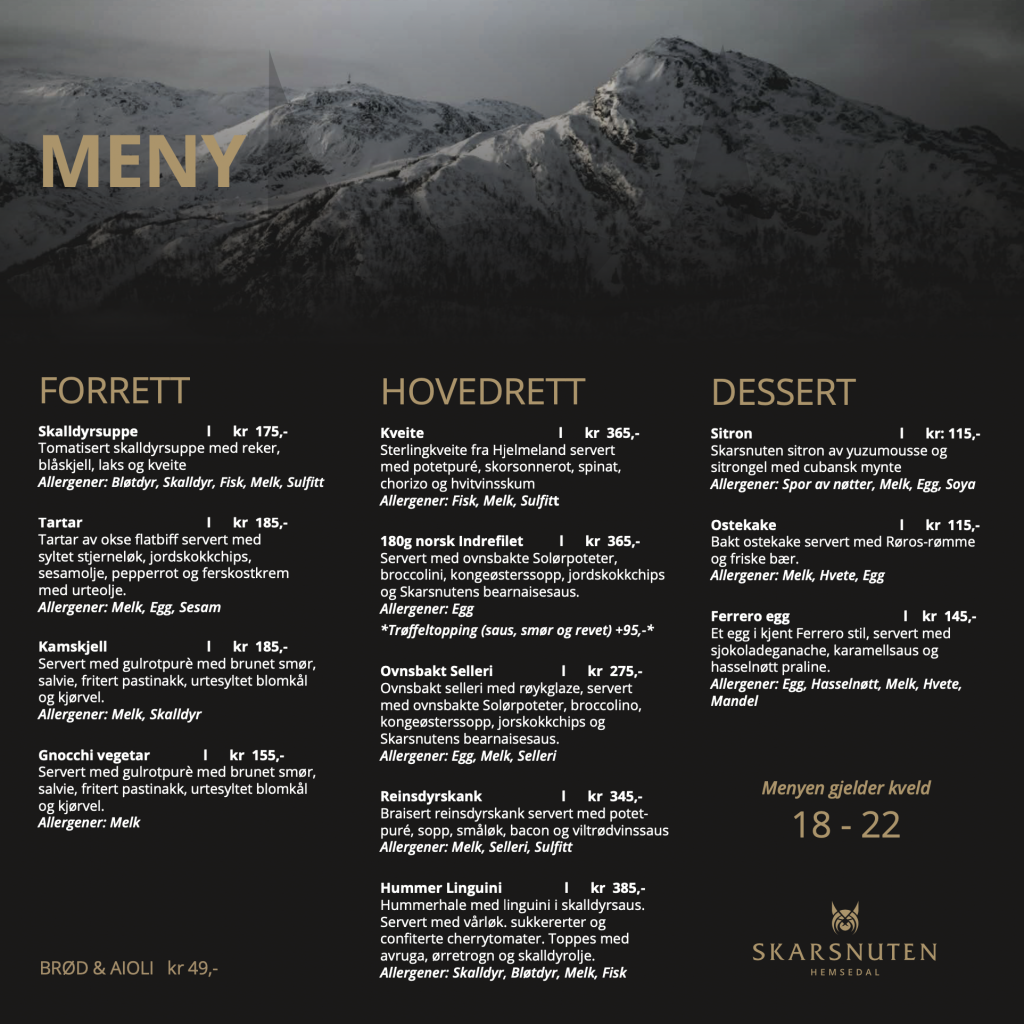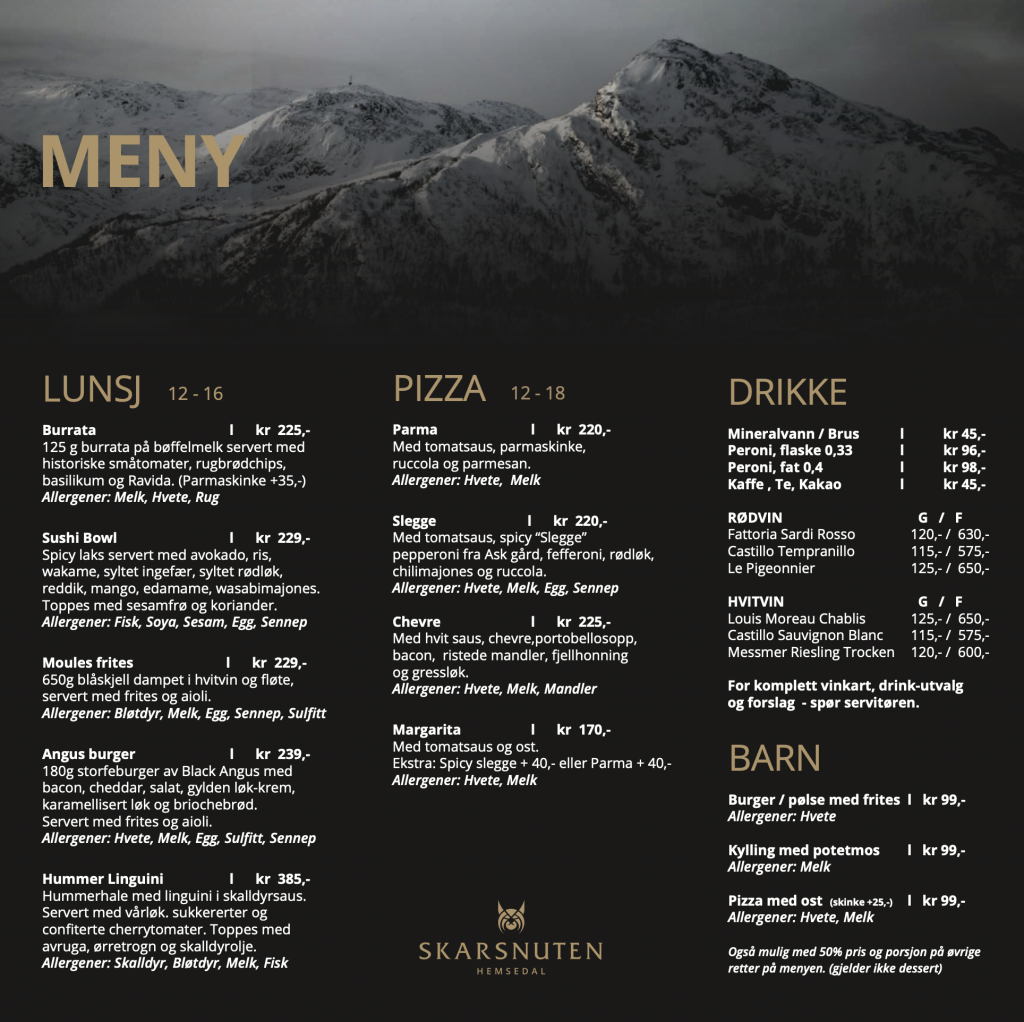 Breakfast 07.30 – 10.00 (10.30 sundays)
Lunch 12.00 – 18.00 
Pizza 12.00 – 22.00
Dinner – 18.00 – 22.00
Call us, send an email or use the online booking to reserve a table. Not all times and days will be available for booking, but please call us and we are happy to find a solution.
Contact us +47 32 06 17 00
Take out and packed lunch are available when hotel and restaurant are open.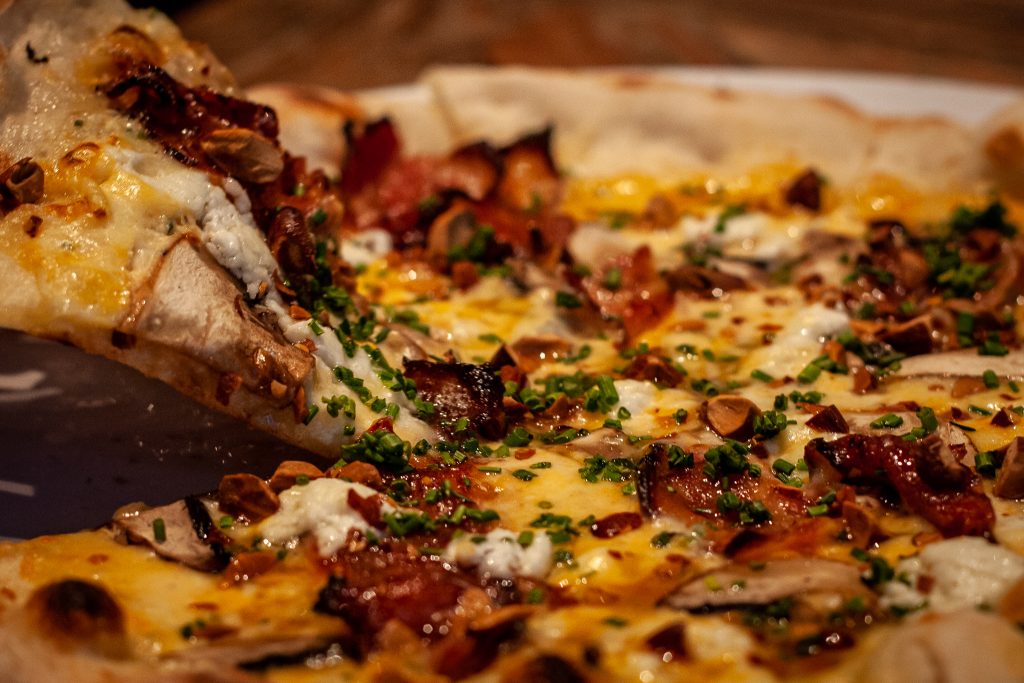 Pizza take out at Skarsnuten Hotel. 12.00 – 18.00
Order by phone.
Call +47 32 06 17 00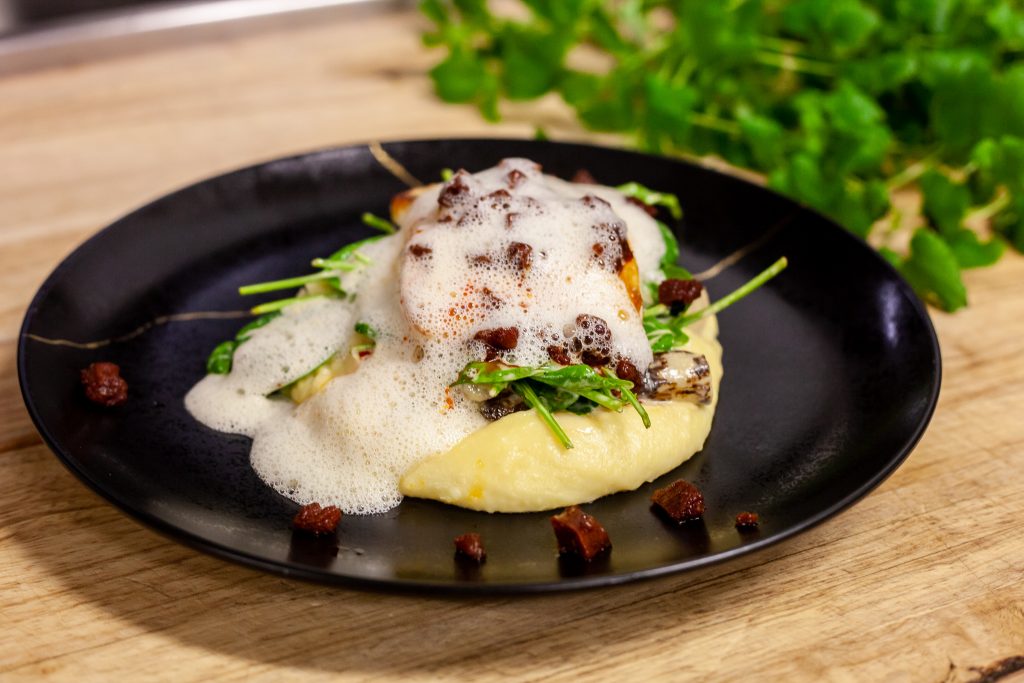 Parts of this year's menu are available for take out.
3 course dinner: Choose you 3 favorit dishes. (You only need to heat up the main course. Starter and dessert are served cold.)
Weekend Special: Pizza and burger take out. Also on holidays.
Order by phone or online for pick-up the same day.
+47 32 06 17 00
Do you want to enjoy lunch outdoors or take it on the road trip? Our packed lunch is a perfect break, with refills that last.
Order between 08.00 and 10.00 from the breakfast staff.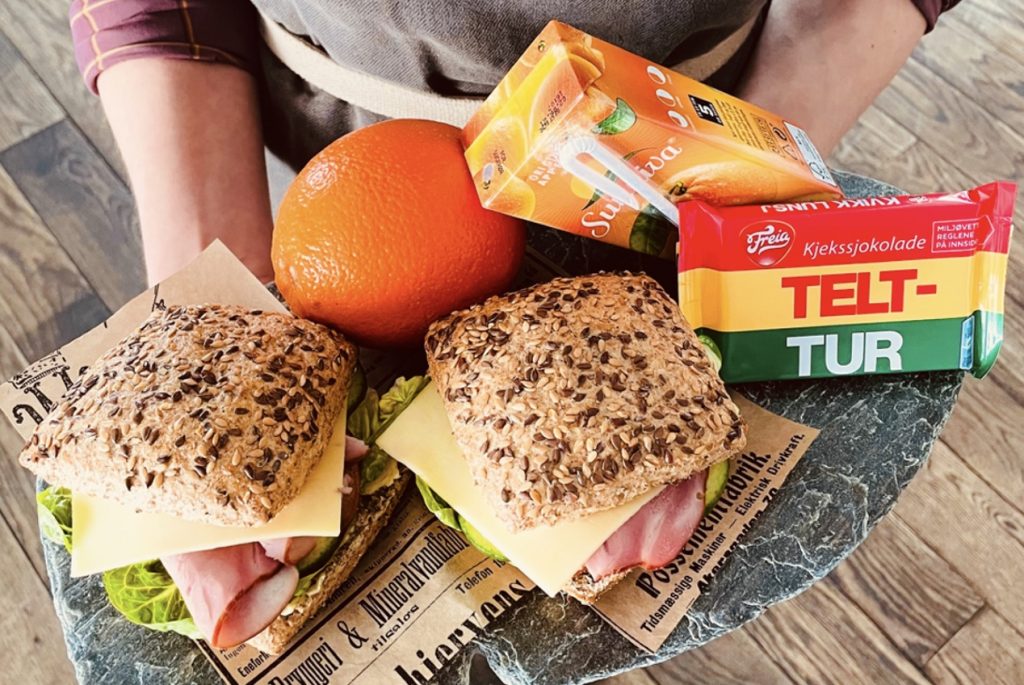 In the bar at Skarsnuten Hotel you can quench your thirst with cold and hot drinks. Take a coffee break on the terrace, or enjoy a good glass from our exciting wine cellar.
We have a good selection of exciting drinks, and have over 40 types of gin on the menu, and our own "mocktails" menu with non-alcoholic drinks.
The bar is adjacent to the restaurant with access to the terrace, and has a fantastic view.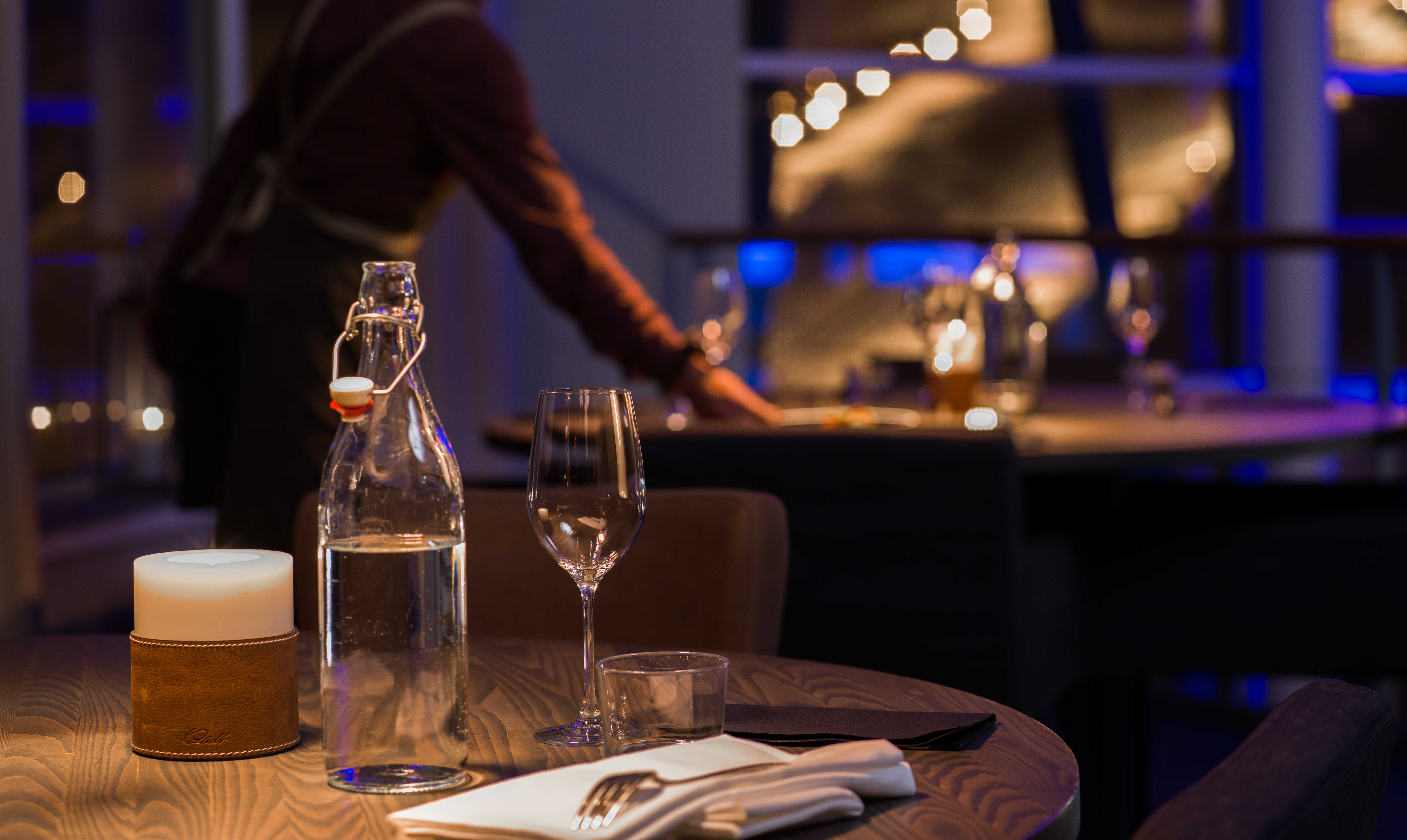 Breakfast at Skarsnuten Hotel
At Skarsnuten Hotel we welcome you to a good morning.
Breakfast consists of a continental breakfast buffet. In addition to the buffet, choose your desired hot dish from the breakfast menu.
As a guest at Skarsnuten Hotel, you are one of the lucky ones who get to experience the sunrise above the clouds. Another good reason to get going and start the day early. Welcome to a good morning…