Well being with closeness to nature
Well being with closeness to nature
Come into our relaxing world and enjoy. With nature right outside, you will find peace, balance, and new energy.
Before entering the spa department:
Entrance to the spa is booked in advance and applies to all guests.

A bathrobe and swimwear are used in the spa department after a nice shower, where you are welcome to use our organic products.

We cultivate calm, balance, and relaxation in the spa.

Use a towel when enjoying the relaxation beds or sitting in the sauna.

We want all guests to have a wonderful experience, so please be considerate.

In case of inappropriate behavior that embarrasses other guests, one must leave the spa.

The pools are for relaxation and well-being. Security sets we loud, jumping and running must be avoided.

Thank you for not bringing food and drinks that do not belong to the hotel or bags/bags into the spa.

Our spa is mobile-free.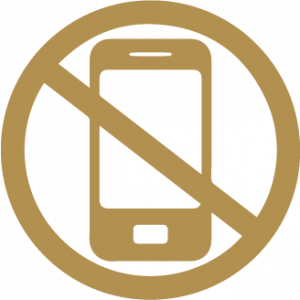 Age limit
10:00-14:00: 10 years accompanied by an adult.
Other opening hours: 16 years accompanied by an adult.
"Spa yourself" kit: NOK 195 includes 5 pcs. c/o GERD small size products with ritual instruction. Can be purchased at reception.
Relax, and enjoy your time in our spa!
Before the spa treatment:
It is important that you let us know if you are pregnant or on special medication when you book your appointment. The information is confidential.

Arrive at a good time and contact the spa reception no later than 15 minutes before your treatment starts. Unfortunately, we cannot extend your treatment time, which means that the treatment must be carried out in the time remaining in the event of late arrival. At the reception, you will be given a bathrobe, towel, and slippers, and will be directed to the cloakroom. Keep your own underwear under the bathrobe. Feel free to drink some water while you wait to be picked up by the therapist at the agreed time.

We strongly recommend that the mobile phone is switched off or placed in your lockable wardrobe. Access to the spa is included in connection with your treatment.
Pay attention to this after a facial treatment:
Direct UV exposure (sun or solarium)

Intensive training

Other skin treatments in the area (such as peeling or masks)

Strong skin care products (such as retinol or acids)

Hot showers, sauna, bath in swimming pool

Spray tanning

Always use a high sun protection factor
Seek advice from your skin therapist if you are planning a sauna and bath immediately after treatment. It is recommended to plan the treatment after the spa. This applies to all treatments!
What is Dermapen? – important information before the treatment:
Dermapen micro needling is an advanced needle treatment that increases the skin's production of collagen. The result is a feeling of younger skin and an improvement in the skin's structure.
When is it not suitable for Dermapen treatment? If you are not completely healthy, have open wounds, or skin cancer, or are pregnant or breastfeeding. If the skin is sunburned if you have a bleeding disorder or have a tendency to keloid scars. If you have an allergy to stainless steel, have diabetes that is difficult to control (you need to have stable blood sugar), have dermatitis (inflammation of the skin) or have an ongoing skin infection (eg herpes). If you have undergone radiotherapy or laser treatment in the relevant area in the last year. Allow at least two weeks before and after injection treatments.