We give you the view, the experiences, and the well-being - right on the edge...
51 new rooms, wellness department, conference facilities and a new, large roof terrace.
The hotel at the top of Hemsedal is WAITING FOR YOU, 1002 meters above sea level. Brand new, expanded Skarsnuten Hotel opens its doors in November.
Secure your mountain conference or ski getaway right now!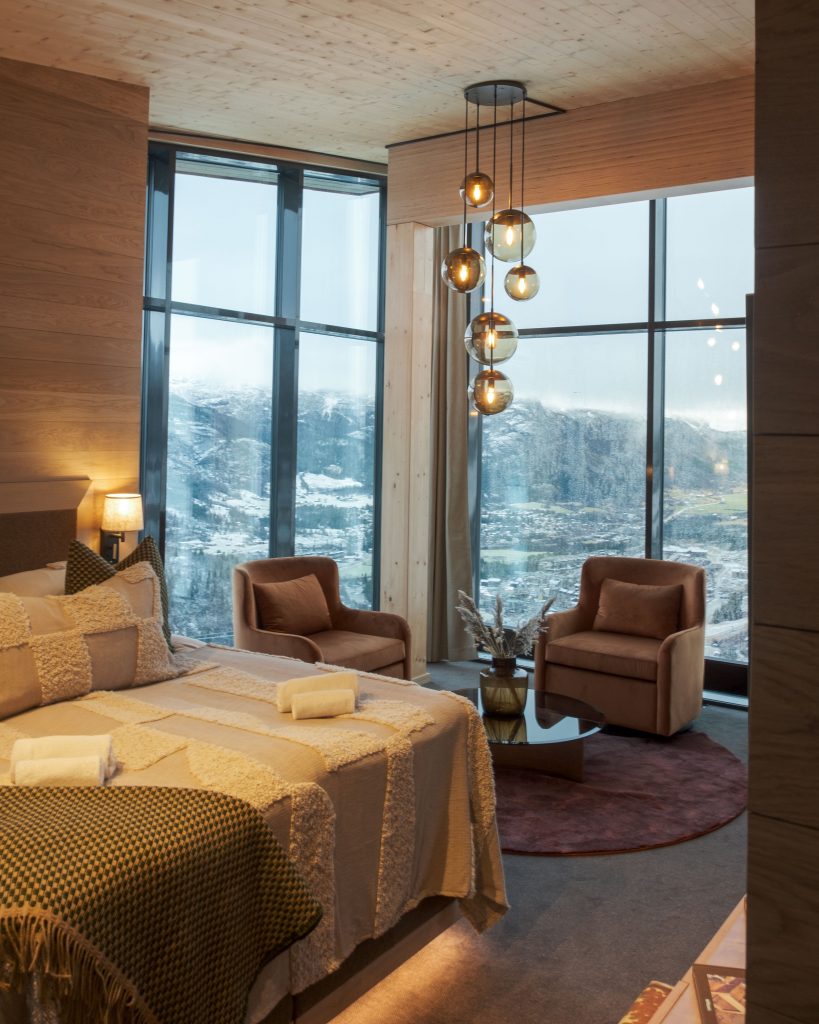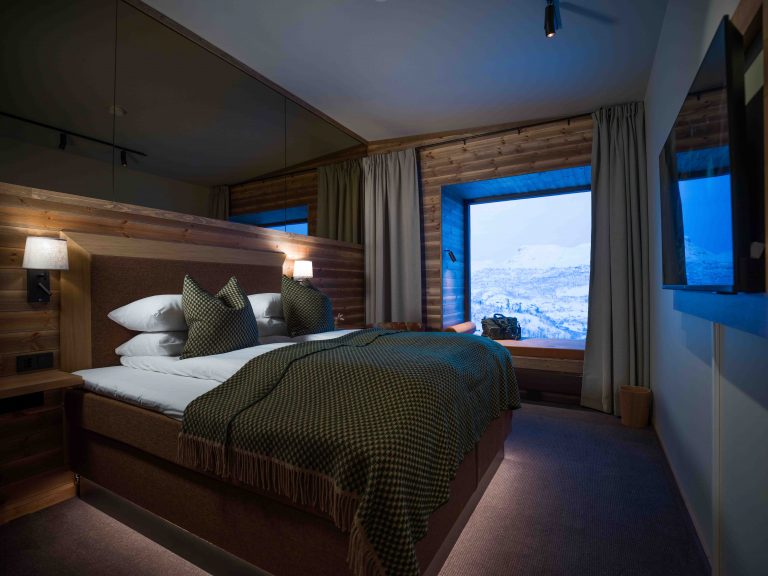 In our beautiful deluxe rooms, you can really relax. Solid carpets, rustic wall paneling, and beautiful bronze mirrors bring the mountain right inside. The delicious double bed is perfect for active bodies that need to recharge before the next session. The windowsill has been converted into a cozy sofa corner that guarantees a view. Spacious and stylish bathrooms enhance the good feeling. Welcome to the deluxe rooms on the first and second floor.
Les mer »